American Film Renaissance: Television
23 07, 12
When I was a young and impressionable film student, eager to be amazed and seduced by films I had yet to discover, there was only one thing I was biased against: television. To my knowledge, the most popular TV series produced in Europe and in the US in the 1980s and 1990s, relied on formulaic templates, where story development and characters' progression had to be reset by the end of the episode, in order to be recycled in the next installment. Each new chapter in a sit-com, TV drama, or detective story, was essentially interchangeable, and the only narratives that seemed to be interconnected and show some form of progression from one episode to the next belonged to daily "soap operas," lacking of organic narrative structures and overwhelmed by gratuitous events and random storylines. Even the audiovisual techniques employed in these shows were almost primordial compared to the ones that could be found in movies.
Then David Lynch came forward, with a very simple idea: why not exploiting the possibilities offered by the medium (serialization) in order to create an organic, lengthy film, structured in chapters? After all the idea had proved to be successful long before television was even conceived, when writers of the caliber of Charles Dickens, Henry James, Gustave Flaubert, Leo Tolstoy, or Fyodor Dostoevsky had published their complex and organic works in installments for newspapers and periodicals. Cinema too had known a fortunate season of serials in the silent period.
Twin Peaks
(created by David Lynch and David Frost) was an immediate success, but the execution proved to be less fascinating than the original idea, as it became clear that the undefined and obscure storylines that had captivated the audience in the first episodes remained mysterious to the shows' creators themselves, who had no clue what to make of the possible stories that Lynch had barely drafted.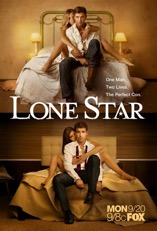 We had to wait until the beginning of the 20th century, with shows such as
The West Wing
or
Six Feet Under
, to see organic works structured in interconnected "chapters," and featuring progressive character development. The success of these shows paved the way to a series of productions that fully adopted the structure of the classic
Bildungsromans,
making of
Pushing Daisies
,
Life on Mars
,
Everwood
or
24
the equivalent of what
Great Expectations
or
Anna Karenina
had represented for millions of readers more than a century before.

True, differently from the classic literary serials, some of these productions tend to drop their creators after 1 or 2 seasons, quickly turning from gold to dust during the summer hiatus--I think of a brilliant dramedy such as
Brothers and Sisters
which, by the end of the third season, had become the equivalent of an 18th century
feuilleton
). As a consequence, some seasons turn out better than others (see the wonderful second season of Diablo Cody's
United States of Tara
or the first one of
Lie To Me,
a fascinating adaptation of Paul Ekman's scientific studies on facial expressions into a series of moral tales on deception); some mediocre shows are kept alive for 3 or 4 seasons, while far more promising works are cancelled mid-season or even just after a couple of episodes, depending on the audience's reception (and I would trade the entire
Lost
saga to find out what
Lone Star
could have been).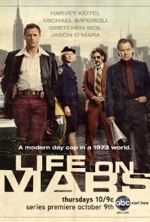 Overall, the results remain uneven, with projects and storyline developments occasionally modified according to ratings and marketing research. However, the major media conglomerates continue to invest money in bold and expensive choices and provide writers and directors with stimulating opportunities that are yet to be found in mainstream cinema, where projects cannot be tested or modified in their making, and caution remains the main keyword, since a box office failure can result in the termination of several careers.